We empower residents to gain control over their affordable housing by creating a strong base of tenants and community members who are mobilized to educate their neighbors around their rights, and are willing to fight to enforce those rights.
Housing Organizers for People Empowerment
Since 2018, we have been organizing tenants in Brooklyn's East Flatbush, Brownsville and East New York neighborhoods. We help tenants organize in their buildings to fight for repairs and respect from their landlords. In November 2019, we launched HOPE (Housing Organizers for People Empowerment), a member-led tenant group based in Brownsville.
HOPE fights for better building conditions and stronger tenant protections.   We have organized over 20 tenant associations in East Brooklyn and have helped tenants win repairs, refunds from rent overcharges, rent discounts and other accommodations during elevator work, and more. HOPE member leaders facilitate monthly community meetings and set the priorities and direction for the group. 

BOLD (Brooklyn Organizing and Leadership Development)
BOLD is UHAB Organizers' four week leadership training series, covering the basics of community organizing skills. The interactive course covers topics like meeting facilitation, how to have effective 1:1 conversations, and how to develop a campaign.

We invite emerging tenant leaders in HOPE to attend this training series and participants receive a certificate of completion.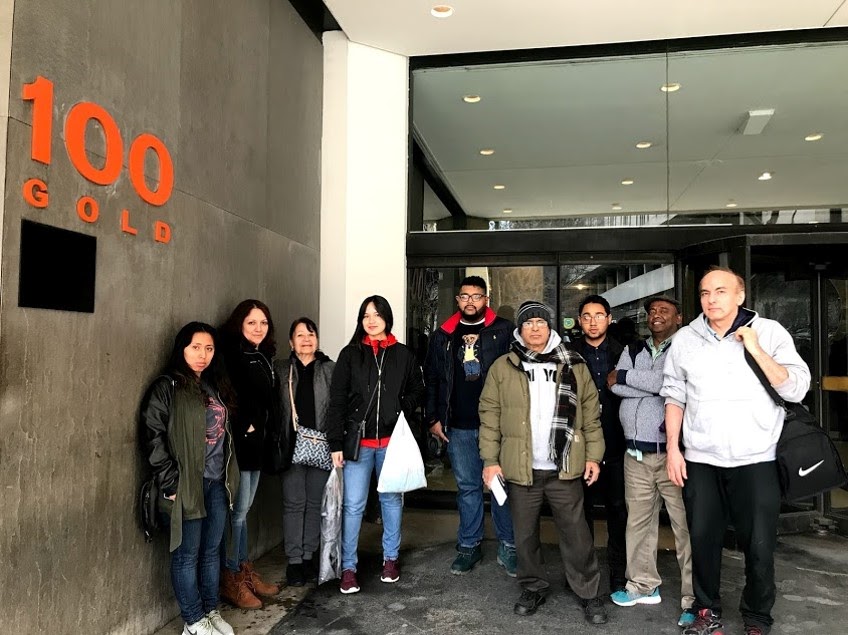 Organizing Tenants for Cooperative Homeownership
Working from UHAB's decades of experience helping tenants gain ownership of their buildings, our organizing department works with tenant associations who are interested in the cooperative model. If you are a tenant in a building that is interested in working towards cooperative ownership, reach out to Samantha Kattan at kattan@uhab.org or 212-479-3389.